Residential Pest Control In Toowoomba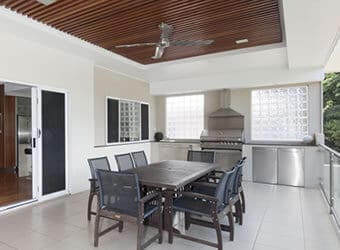 Pest infestation in residential homes is not just annoying, the presence of pests in your home can quickly develop into a more serious problem than you ever realized or hoped. Imagine living in a home that's full of bedbugs. Imagine how much food rodents are capable of destroying. What about the spread of diseases? Yes, rodents and all manner of pests can carry and transmit diseases to humans and your pets. We understand all this and more and can provide the best residential pest control in Toowoomba.
Professional Pest Control Solutions for Your Home
We provide professional pest control solutions for all homes. In fact, we customize all solutions according to the kind of infestation that your home is under. It's our belief that the solutions should never be a copy-and-paste from previous projects. That's one of the reasons why we give each client's residential property a thorough inspection before we start working on it. This is crucial for the best results, ensuring that pests never consider your property a cozy place to make their home.
Pests can leave a trail of damages when left unattended. They make your life – and those of your loved ones and pets – nightmarish. However, we can help!. We start by identifying where the pests live. You would not find them everywhere. Each pest has a specific part of the home that it makes its place of residence. The inspection helps us to identify the best solution for your problem.
GET IN TOUCH WITH US TODAY!
OUR GUARANTEE
Petes Pest Control Toowoomba takes great pride in the service we provide and in our capabilities as trained professionals. That's why all our domestic pest management of Cockroaches, Household Ants, Spiders and Silverfish come with a full 12 month FREE service warranty. This means if a treated pest returns within the 12 month period you can rest assured as Petes Pest Control Toowoomba will also return and treat the affected area at no extra charge to you... No questions asked!